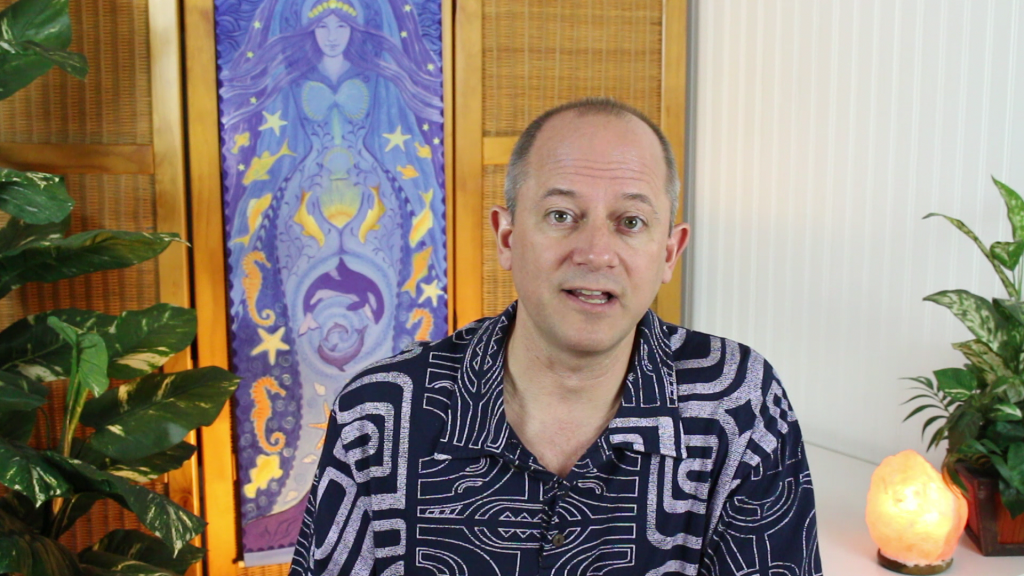 The police officer who pulled me over looked tough. There was nothing to discuss. I had definitely been speeding.
With his motorcycle helmet and dark glasses, he reminded me of the dangerous cyborg who posed as a motorcycle cop in Terminator 2.
As he handed me a copy of my traffic citation, I looked up at my reflection in his sunglasses.
"What's the story with the number on your plates?" he said, still sounding tough and official.
You see, the registration plates on our car have a rather unusual number pattern. My wife and I chose it specifically because of its esoteric meaning.
The question through me off, and I didn't know quite how to respond. So I said, "It's a kind of code. A message from spirit."
"That's my favorite number," he softened. "I see it all the time."
Do you keep seeing the same number over and over again? How about recurring signs or code words? Do you know what it all means?
In this week's video I discuss the experience of recurring numbers and signs and offer some practical guidance to help you get to the bottom of whatever's going on.
I also find a way to talk about ancient Lemuria, crop circles, and medieval Europe… all in one short video!
I have been finding that an increasing number of people are experiencing recurring number patterns or encountering symbols that stir something deep within their souls.
The motorcycle cop who was drawn to the number plate on our car is clearly part of the club.
I know from my own experience that it is possible to find direct, personal meaning hidden within numbers, signs, symbols and secret code words. You simply have to do a little digging.
There are huge changes afoot in this world, and we are all being pushed to awaken to higher truths and wider perceptions. Numbers with meanings, symbols, signs and secret codes are all part of the process.
In the comments below, tell me what recurring numbers, code words or symbols you've been experiencing. What do they mean to you? I'd love to hear from you.
Whatever you've been experiencing in your own journey, I'm confident you'll be able to understand the reasons behind the subtle messages you've been receiving.
Recurring numbers: an epilogue
When I got home that day, I couldn't find the citation the officer had given me. It wasn't in my pockets. It wasn't in the car. That slip of paper had vanished.
Over the next two months, I logged into the local judicial system website a few times to see if there was a traffic citation in my name that needed to be paid.
Nothing.
So, it appears my getting pulled over for speeding was not about me paying a fine. My knowing is that the officer needed to see his recurring number again.
He needed to hear someone say it was a message from spirit. He needed a little nudge along his spiritual path. And I'm glad to have been of service.